Fildo Apk, MP3 Downloader, Android Application
Fildo is an Android application which allow listen music in your android mobile!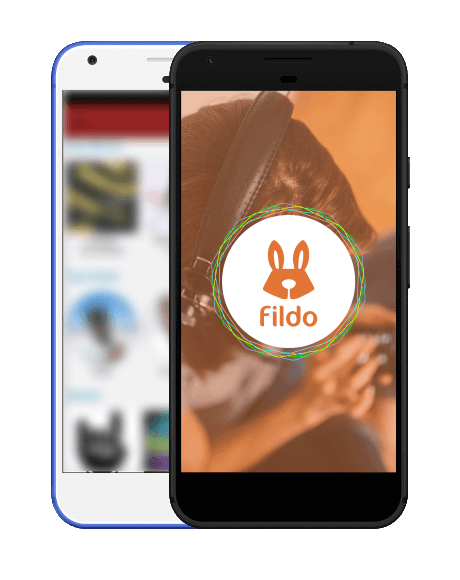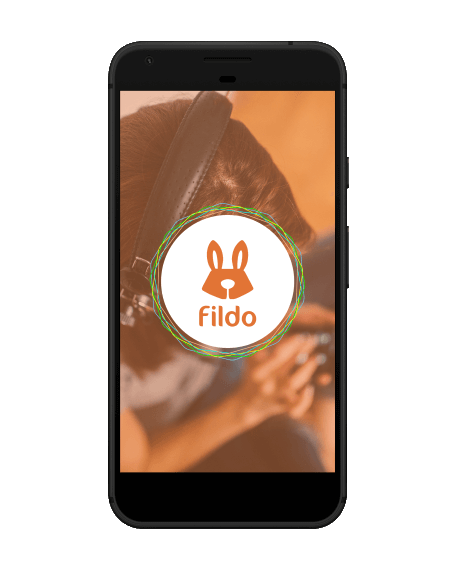 Terms & conditions Fildo does not host any mp3 files
Fildo does not host any mp3 files, it's just an interface to third party mp3 search engines. Please dont ask about add/upload any artist/album/song
Fildo has no control over any web sites or resources which are provided by companies or persons other than Fildo.
If you have a copyright infringement complaint you can contact whichever of the following companies the suspected infringement.
Why use Fildo What is Fildo
Fildo app is a music application that lets you download or stream top-quality music from around the world.
There is one thing that makes Fildo app different from the other such apps out there. Fildo doesn't have its own collection of music, but brings music from various sources at one place.
Fildo is considered to be one of the most powerful music apps you can get. Whether you want to stream the music or simply download it to listen to it offline, you can do it all.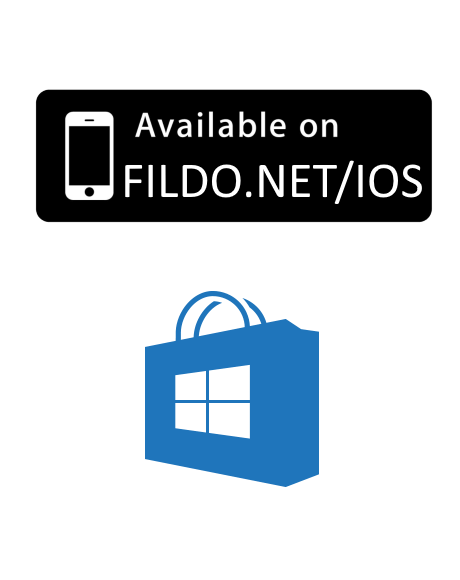 Not available in play store You can download it here
You cannot download Fildo from play store as it isn't available on it. But, that should not concern you. You can download it here.
(Check Between the banners)
Follow us to get lastest news.
Follow @fildowebsite
Changelog
Fildo Apk 2.9.5
After 3 days of hard work, we have solved the problem of the black screen that some users had. Thanks to the user John Milonas for helping us to solve it.
Improved startup time.
Now all texts could be translated, if you want contribute please mail us: contact at fildo.net.
Fildo Apk 2.9.1
Fixed minor bugs (2.9.1) rest of changelog is 2.9.0.
Fixed downloads for "Download all" and "Playlists". Before certain songs didn't work.
Fixed play from playlists. Before certain songs didn't work.
Changed how alerts are displayed to better experience.
Full translated to Dutch thanks to Meezy.mo :)
Fildo Apk 2.8.7
Fix playlists of the main view only show one song.
Fix the list of best artists and best albums.
Fildo Apk 2.8.5
Fixed major bug with downloads files.
Improved load time on artists view.
Fixed minor bug with header images under artists and albums view.
Fildo Apk 2.8.4
Improved startup time.
Fixed problem with too long titles.
Fixed error on fallback search engine which always return 128 bitrate ignoring if user selected higher bitrate (Bug found by J-C).
Fixed error when do some searchs make that Fildo closes (Bug found by @ynotonline).
Improved albums navigation speed.
Added full Romanian translation by 'Ghily'. Thank you so much :)
Fildo Apk 2.8.2
First, we apologize for releasing 2 versions in such a short time, but new fallback method is mandatory.
Added new fallback method, now less songs will be incorrect or return error.
Added full Serbian translation by Strahinja Bikic. Thank you so much :)
Improved English translation by 'Sitryk', thank you so much :)
Fildo Apk 2.8.0
Added full Turkish translation.
Added full French translation by leakcim56, thank you so much.
Fixed bug with load some images which ends withh force close Fildo.
Fildo Apk 2.7.8
🤔 Fildo Music
Fixed "Orange button" which block first song options.
Fixed language selector under configuration (now change language for all views).
Added Right To Left for languages which need it.
Added full Hebrew translation by Yuval. Thank you so much :)
Added full Greek translation by PHILIMON. Thank you so much :)
Added full Arabic - Egypt translation by Omar h. Soliman. Thank you so much :)
Added full Arabic - Saudi Arabia translation by Omar h. Soliman. Thank you so much :)
Fildo Apk 2.7.5
🤔 Fildo Music
Added "Edit Mode" for your playlists, now you can remove songs of sort it.
Added full Bulgarian translation by Kalin "Lynn". Thank you so much :)
Added full Portuguese translation by @Pedrohbc1. Thank you so much :)
Added full German translation by @maxispiegl. Thank you so much :)
Now Offline mode was split in two. Use local songs instead of cloud (if local exists) and autodownload songs when you play it.
Added save as playlist option under every list of songs, now you can open an album or artists and save listed songs as playlist.
Fildo Apk 2.7.0
🤔 Fildo Music
Improved design in main view.
Changed source for TopArtist / TopAlbums from main view (Now will be autoupdated each week).
Fixed Kugou results (as much as possible outside Asia).
Improved internationalization of texts (English/Spanish).
Added new language Polish (Thx to Cezary, and sorry for the delay adding it).
If you want collaborate doing a translation of text to other language please contact us by mail or twitter.
Fildo Apk 2.6.6
🤔 Fildo Music
Fixed errors with cache when install new versions (From now on).
Now when you remove the headphones Fildo will stop the music.
Fixed QQ Music search engine, test it checking it in configuration view.
Fixed and improved player and player queue.
Improved data persistance.
Fildo Apk 2.6.2
🤔 Fildo Music
2.6.3 Just fix a small visual bug from 2.6.2.
Fixed design for huge resulution devices.
Now you can share your spotify playlists with Fildo.
Fildo can open spotify links like "open.spotify....".
Now you can select different Bitrate for Wifi and Mobile Data.
Now sound is paused when receive a call and resumed when the call end.
Fixed if you paused/stoped the song Fildo dont start again when you receive a call or something similar (Sorry for this bug :S).
Now tap on play in a song from a list enqueue all songs from that to the end of the list, if you need enqueue just one tap on 3 dots.
Fixed bug which makes that enqueued songs stop at some random point and dont continue.
Rotate screen dont send you to main view of Fildo.
Fildo Apk 2.5.0
🤔 Fildo Music
Fixed "Song not available in your country" in 99% of cases, this means that a very few songs will still not available, but their are not blocked in your country, just is not available in neither.
Fildo Apk 2.3.2
🤔🤔 Fildo Music
Fix Netease Importer.
Fix a lot of minor bugs and 2 bugs which comes from 1.9.8 (We sorry :S)
Fildo Apk 2.2.9
🤔🤔🤔 Fildo Music
2.3.0 Just fix 2 bugs from 2.2.9
Minor changes on design.
Added Indonesian language.
Added navigate to artist when tap on artist image on player bar.
Added option to sign out.
Minor fix and improvments.
Fildo Apk 2.2.7
🤔🤔🤔🤔 Fildo Music
Fixed "Error on Netease Playlist" bug on search.
Fixed downloads which artist, album, or song names starts with "." because for android was hidden folders/files.
Improved Fallback Server (now some failing songs will work).
From now on, fildo will only force mandatory updates, the others will be cancellable and you can continue using the same version.
Fildo Apk 2.2.5
🤔🤔🤔🤔🤔 Fildo Music
Added fallback searchengine, this is transparent from user side... but now a lot of blocked songs works again :)
Added Arabic language.
Fildo Apk 2.2.0
🤔🤔🤔🤔🤔🤔 Fildo Music
Changed Api Netease to the new one, fixed about 99% of songs which not plays (like all imported playlists...).
Fixed register a new account, now tell you if your username/email was used, and tell you if your account has been created (before this always say Account Created but... nop).
Added recover password (yep... we didnt develop this until now ... xDD).
Other minor bugs fixed.